Keep math workbooks at home-chapters 1,2,3,4,5,6&7.

​Monday: math and ELA worksheet on George Washington.
Tuesday: snowman addition worksheet and Abraham Lincoln worksheet.
​Wednesday: valentine math sack and valentine worksheet.
Thursday: math worksheet(#'s 11-20) and valentine sounds worksheet .

new words:
six, seven, eight, nine, ten

Wednesday: 100th day of school celebration!!!
Thursday: Happy Valentine's Day!!!! wear red or pink!!!

Happy Winter Break!!!!



Please empty folders each night!! Thank you!

















Powered by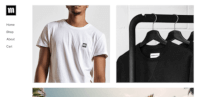 Create your own unique website with customizable templates.